Clocks & Watches
Bennett Jewelers offers a wide range of watches and clocks including contemporary analog watches by Seiko and Swiss Army and a select collection of new antique ones made in the USA by Chelsea. We also carry luxury clocks from Comitti of London, another family-owned business.
www.swissarmy.com
www.seikousa.com
www.chelseaclock.com
www.comitti.com
Watch Appraisals and Free Repair Estimates
Ask about our complimentary loaner watch program. It's a good opportunity to try something new, while your favorite watch is being repaired.
Onsite Expert Clock Appraisals
Bennett's offers onsite antique clock appraisals by appointment. We offer free estimates and consultations on clock repair and restoration.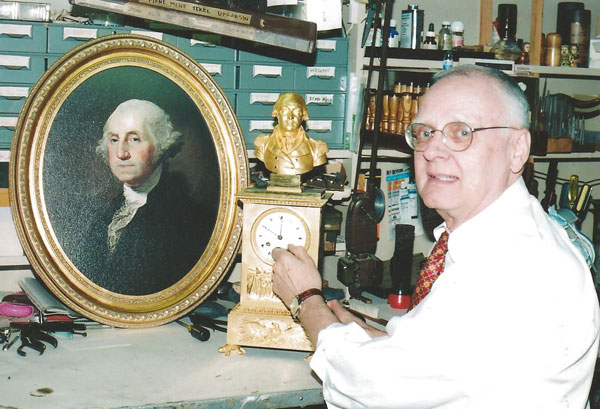 Nothing makes Wyatt Bennett happier than to be working on antique clocks. "The time movements are fascinating: each era improves on the previous one. The craftsmanship in both the timepieces, and the outside cabinetry, is superb," notes Wyatt. The store features a few truly remarkable pieces – making a visit an educational experience.